Lemak Health and Drayer Physical Therapy Partner with Southern Performance Volleyball
We are extremely excited to announce our new opportunity to support and partner with the Southern Performance Volleyball Club through our sports medicine outreach program with Drayer Physical Therapy! Read more about it on their website!
"As SPVB continues to strive for excellence for each of our players on a national level, having an on-sight trainer and physical therapist will be incredibly beneficial to this growth. Just like SPVB, Lemak Health and Drayer Physical Therapy Institute both have the same 'Commitment to Excellence' and a mission for the athlete's complete health and well-being. It's an exciting time to be a part of Southern Performance!" - Julie Daily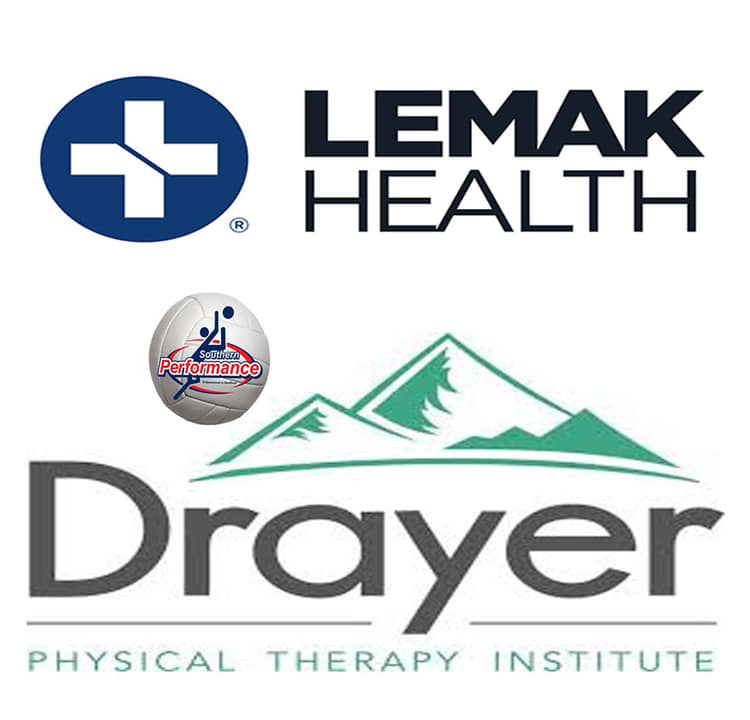 Lemak Health and Drayer Physical Therapy will be opening a sports performance and safety program at The Finley Center in early 2019. The partnership will provide services not only for our club athletes but to all parents/family members as well. Moving forward, you will receive a monthly communication that includes education on numerous orthopedic issues. We will also provide information on physical therapy services as well as what your Athletic Trainer can provide for you and your club.
VIP expedited care process for orthopedic appointments/consultations for athletes and their families
Onsite Certified Athletic Trainer
Drayer Physical Therapy services including complimentary screenings for aches, pains, strains or strains
Education series
ImPACT Testing: An Effective Computer-Based Tool for Athlete Concussion Management
Introducing HEALTHY ROSTER! 
Healthy Roster is a FREE mobile app/website program connecting athletes, parents, and coaches from Southern Performance Volleyball with their Licensed Athletic Trainer from Drayer Physical Therapy. If your child is injured playing sports, help is one tap away! Healthy Roster Mobile App Includes:
Access from anywhere to your certified athletic trainer via chat, voice, or video
Health forms/documents can be now be completed and stored via the app
Injury tracking and updates
Appointments with a physician